Mike Dolejsi
Jump to navigation
Jump to search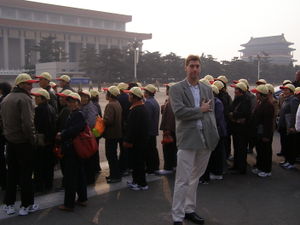 Mike "Mikers" Dolejsi is probably best known as "Sucram's older brother", even featuring as the surrogate image for the ever-shy Sucram in his Elite Contest matches. In August of 2000 during his summer break from college, Mikers entered the Perfect Dark Elite as its 32nd member. However after briefly impressing Ngamer with his early times, little improvement ever took place. Serious Perfect Dark efforts ceased in 2001 just over a year after starting.
Typically quiet (still under 1k posts in almost eight years), Mikers remains marginally active in gaming while being more attentive to the boards. Most participation is in seasonal contests like Pigskin Pick'em, NCAA Tournament, and other brief Fantasy Sports-related activities.
He also likes moonlit walks on the beach, flowers, and Kenny G. ...hey! Who wrote that crap!?
External Links