Michael Jongerius
Jump to navigation
Jump to search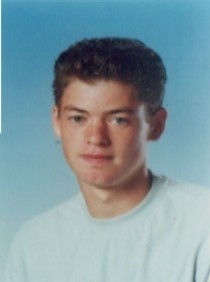 Michael 'MJ' Jongerius (18/5/84 - 29/2/2086) is a Dutch Mario Kart player, best known for being the former champion in Mario Kart 64. He became champion in early July 2003 and defended his title for almost 10 years until Matthias Rustemeyer took the #1 spot on 3/3/2013. He also plays Super Mario Kart, and had a brief stint in Mario Kart Double Dash.
In 2002 he had his rise through the SMK ranks. He climbed all the way up to a 2nd place, and became the first player ever to seriously threaten Sami Cetin's 1st place during Sami's active career. Michael got many WRs at the end of that year but just missed out on reaching that 1st place. In SMK, Michael is currently a top-10 ranked player in the PAL version.
He also was a champion in MKDD in the very early days of the game (Nov 2003), where he fought with Dutch friend/rival Bart Savelkouls for the title. He didn't stick around for very long, becoming inactive in early 2004 and he has since fallen outside the top 100.
Because he is well ranked in several Mario Karts, he is currently the #2 player in the Combined Mario Kart rankings, after Michael Fried (there's something strange about the name Michael...). Michael has also participated in Dutch gaming tournaments, and has visited other MK64 and SMK players.
Some regard him as a robot, since his laps are so perfectly identical in some of his 3-lap videos, and because he makes WRs within very short periods of time, especially if beaten on his favourite tracks. The infamous Eric Habrich incident was supposedly created simply to demonstrate that millions of karters playing with millions of MK64s for millions of hours couldn't reproduce the works of one single MJ robot.
His domination in MK64 has engendered the neologism "MJ" as well as the idiom "to be an MJ" into the Mario Kart vernacular, which roughly translates in English as to completely pwn and smash everyone into a bleeding pulp like nobody has ever pwned and smashed anyone into bleeding pulps before in the history of, like, EVER.
Besides his karting achievements, MJ is also known for his updating of the POW & WR page in MK64 in the past, and for his updating help on the SMK non-NBT site.
External Links