Thomas Bolton
Jump to navigation
Jump to search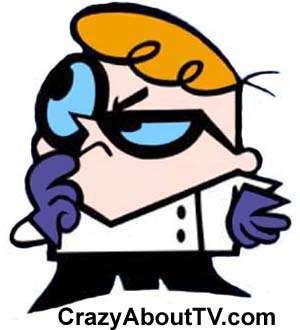 Dexter is the current Non-PRB champion of Mario Kart DS, an active forum poster (going by the name "TB1", as well as other nicknames such as TiBiUan, たべい・1, Tea Bee One, etc.), a member of the French MKDS site, and a big contributor of videos.
Thomas joined the MKDS Players' Page at the end of May 2006. He had already been playing for a while and had been competing on the French site, so he was already good enough to join the Players' Page with a rank of 5th. For about 2 weeks he improved slowly, but then he suddenly shot straight from 5th to 1st to claim the world champion title in around only 3 days, thanks to a last PR on RYC FLAP. This sudden extremely fast improvement probably happened because that was exactly when Thomas started praying to the kart gods. There were then different events that happened to build Thomas's big MKDS history.
First of all, he started going for all the GOD times that had been introduced, and did his best in order to be the first player to reach the GOD rank; he currently holds 62 of them (out of 64), the last 2 still to achieve being the insanely hard RLC2 GOD times, requiring respectively sub 1'18"000 and sub 25"500 for the 3lap and the FLAP. Still, Thomas hasn't given up yet, and we might see some more action soon... The next challenge will then be to go for the newer prb GOD times; will he give that a try as well? Wait and see...
The biggest event in the history of MKDS was probably brought about by Thomas, who, with the help of his friends Fabien Da Silva and Giulio Centrone, formed the famous alliance G-TB14 to be able to overcome the world champion of the time, Sascha Brauninger, back in May 2007. This event rocked the world of karting and allowed Thomas, Fabien and Giulio to move up a spot each in the rankings, with Thomas getting the world champion crown back another time. Tons of WRs accompanied this alliance for all of the three karters, which completely surprised everyone amongst the MKDS community, for they had started giving up on seeing a new champion defeating Sascha Brauninger...
After this major event, Thomas kept improving and constantly defended his favorite WRs, such as the DKP or the RCI2 ones. Moreover, he never stopped getting better on his worst tracks, to be able to take more and more WRs; this allowed him to become, for a few days, the Mario Kart champion with the best AF, overcoming legends such as Michael Jongerius and Karel van Duijvenboden! Thomas is currently holding 45 MKDS world records, with an AF barely standing above the 2.00 barrier; however, if he were to improve his worst times, like the Rainbow Road ones (where he stands out of top 20!), there is no doubt he could get much closer to an AF score of 1.00.
He was passed by Abel Marques on the PRB charts in early July of 2010.
Thomas is also one of the best providers of videos, and is always willing to share his strategies with people. His YouTube account allows players from anywhere in the world to look at his videos and improve as they watch them.
But Time Trials is not the only way to play Mario Kart DS; Thomas also invested himself in WiFi a lot, doing his best to meet and face the fastest racers from all around the world. After a period when he mainly used to race other French-speaking players, he ended up with a 20 races victory over the French legend Raphael Segas, and so he started his huge WiFi improvement, reaching first the level of a very good international player back in mid-2006 (and competing with players such as Lars Stelzig or Moonside, standing close to the bests of their time), before suddenly raising his level again in an incredible fashion and taking the spot of WiFi #1 from the famous Italian racer Lee Boon, after an epic 20 races won 15-13 after two extra GPs. This major December 2006 event is what made Thomas become the true WiFi champion, and then, he always kept playing and facing any opponent that would challenge him.
Sun wolsi, BDash, Mercury, Doco, plus all the other Japanese, American or European racers; he faced them all, and managed to win all the time, until some random Japanese player called "NTTWestJPN" came, back in August 2007. Thomas then finally found the opposition he was looking for, and was defeated by NTT. Instead of giving up, he then did his best to improve even more to reconquer his title, and in April 2008, he finally had the chance he had been looking for - he faced NTTWestJPN again, and this time, he won 6-5 and even recorded some of the GPs, which can be found on his Youtube account (Daily wifi matches, parts 27 to 29). There is no doubt this hard fight is another crucial event that made Thomas become even stronger.
In addition to his TB1 personality, Thomas also has an alter ego known as TB2, who is supposedly even more skilled than TB1. There are rumors of a TB3 and TB4 who have godlike MKDS skills and are impossible to beat online, but this hasn't been confirmed yet since no one has ever met either of them. According to the rumor, you have to beat TB2 in a match first before being allowed to meet TB3. It's still a big mystery what all these TBs stand for. He claims they're his inititials but really we know better than that. They're probably just different isotopes of terbium.
External Links