Space Invaders (PS1)
Jump to navigation
Jump to search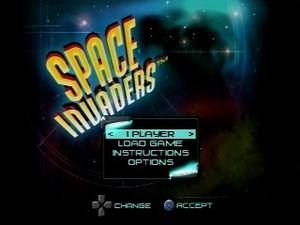 Space Invaders is an arcade shooter released in September of 1999 by Activision (produced by Z-Axis) for the Sony Playstation. This is a remake of the classic Arcade/Atari 2600 game.
Speed Runs
The Speed Demos Archive hosts Space Invaders competition. Present proven world records:
Speed Run Strategies
Shoot fast and don't die.
External Links