Jacob Goldfinger
Jump to navigation
Jump to search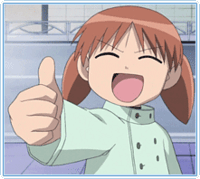 Intro
chili's kart days began when he five years old with the release of Mario Kart 64, when he and his friends would spend their entire weekends playing 4-player vs. mode. He had been an avid gamer since birth; Kickle Cubicle for NES was his first video game. He eventually put away Mario Kart 64 to play Pokemon Red and Blue. His interest in kart was brought back by a friend who brought his Nintendo 64 to summer school biology class. They played during the lunch break and chili was immediately hooked. He had stumbled across the site earlier in his life and after he got home from class that day he immediately went online to join.
Mario Kart
chili joined the Mario Kart Players' Page on July 7, 2007. He had more interest in the ARR system than his overall rank on the ladder, as he was drawn to the allure of the hallowed God standard and figured that it was pointless for a newbie karter to worry about overall ranking. He printed out timesheets for all the standards and went to work. He progressed through the standards at a steady pace; working his way up from Beginner A. According to his comments in his submissions, he reached Expert F by July 22, Semi-Pro C by July 28, Pro D by August 4, and an ARR of 20.0 (Master F) by August 10. He earned one POW over that period for week 1 of August. He then received his copy of Super Mario Kart that he ordered off of eBay. He had never played SMK before, but immediately liked the game. He only had time to play each course once and submit of full set of times; because the day after he left to go on a 10-day vacation with his entire extended family. He grabbed a copy of Mario Kart Super Circuit to take on the trip and worked on learning the game and getting a full time set with Bowser. He had also submitted a set of times for Mario Kart: Double Dash!! during this initial karting period, debuting on the site somewhere ranked very low.
When chili returned from the trip, he submitted his times for MKSC and juggled MK64, SMK, and MKSC for the rest of 2007. In MK64, he worked his way up to Elite A. In SMK, he earned two MVKs on the Non-NBT page for November and December. In MKSC, he didn't do much.
chili continued karting in 2008, playing primarily SMK and MK64 for the few first months until he bought Mario Kart DS to play during a car trip to Cleveland. Upon returning from the trip, Jacob remained active, but his karting slowed down due to the track season beginning. He played all five kart games between March and June 2008. He reached King B in MK64, the NTSC top 100 in SMK, around #200 in MKDS, played some MKSC, and played MKDD once or twice. He then left on a school trip to China in mid-June, and just didn't really play much when he got back.
chili is known on the Players' Page forums by his frequently used mononym; chili, and is credited with popularizing the use of the bathtub smiley at the end of a post.